#DayAgainstDRM
December 4th, 2020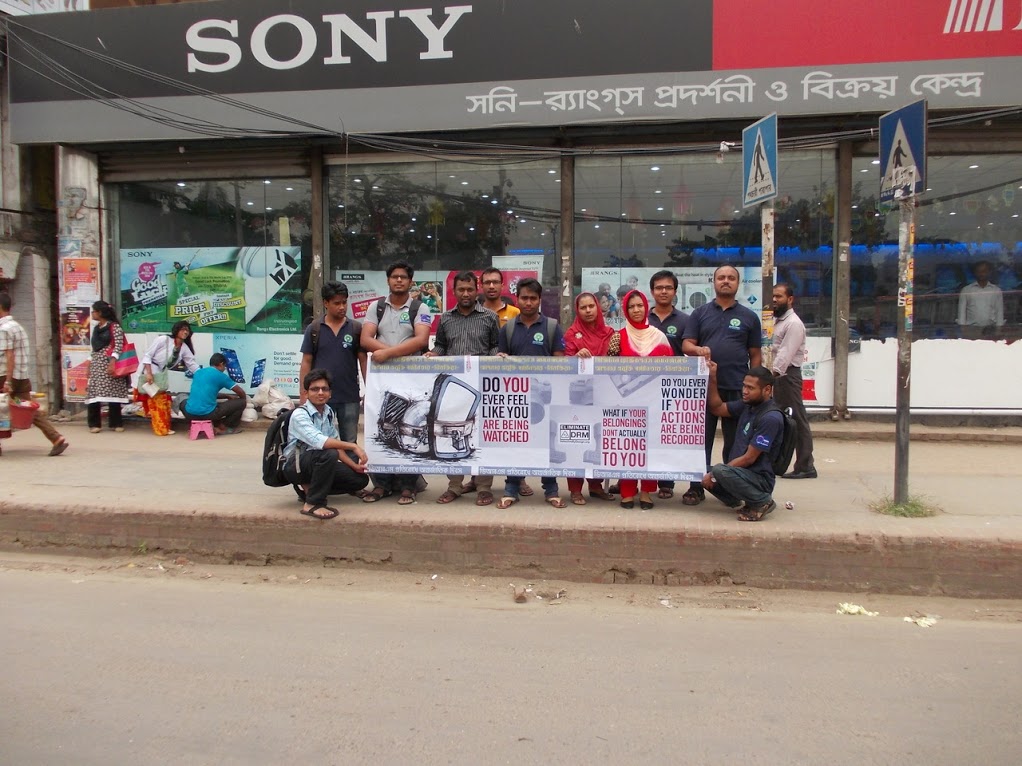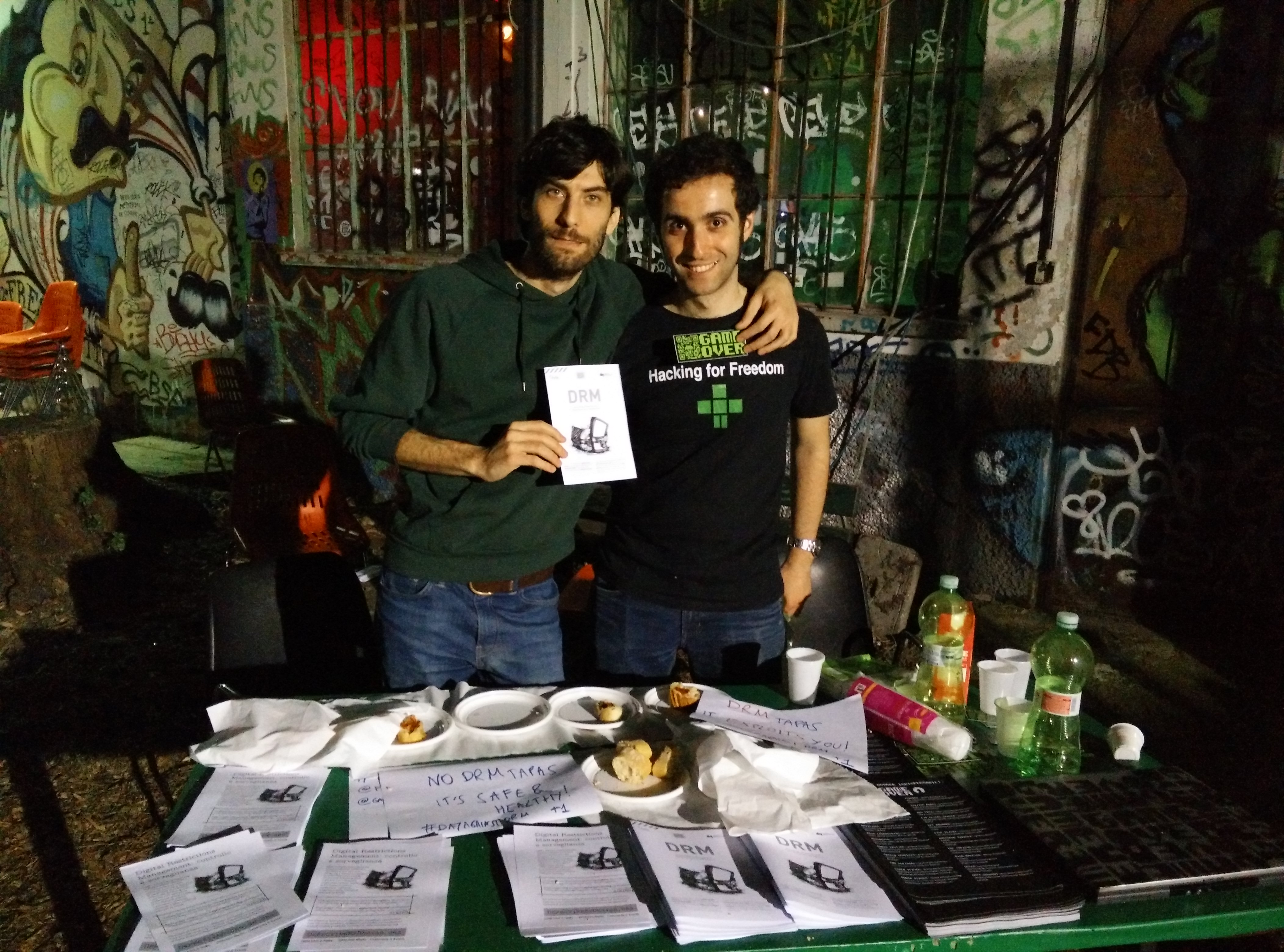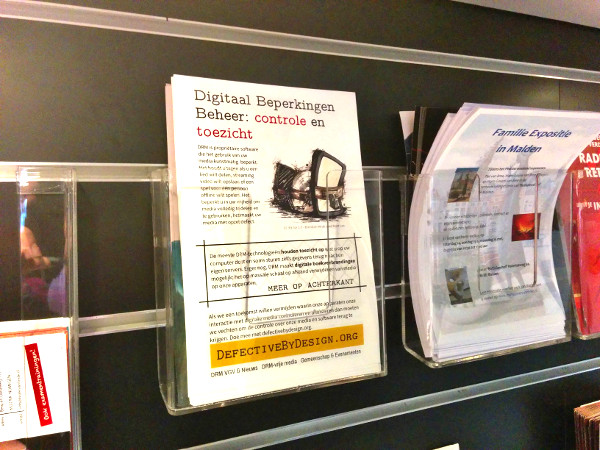 All images CC BY.
Every year, we organize the International Day Against DRM (IDAD) to mobilize protests collaboration, grassroots activism, and in-person actions against the grave threat of DRM.
This year's annual day in protest of Digital Restrictions Management (DRM) will be on December 4th, 2020, and will focus on streaming services' unjust use of DRM. We need your help to spread that message far and wide to both anti-DRM activists and those simply concerned with how in a world with continued technological advancement, our digital freedoms are increasingly under threat.
How to participate
The easiest way to participate is to join us in going a Day Without DRM, and resolve to spend an entire day (or longer!) without Netflix, Hulu, and other restricted services to show your support of the movement. Document your experiences on social media using the tags "#idad" "#DayAgainstDRM" or "#dbd", and let us know at info@defectivebydesign.org if you have a special story you'd like us to share.

Find us on Mastodon, GNU social or follow us (with caution) on Twitter to stay posted on all the events we have planned, in addition to more news items on how you can resist DRM.
Are you an organization or project interested in supporting IDAD?
We're looking for vendors of DRM-free media, organizations that support the building of a DRM-free world, and those who believe in the mission of DbD to participate by offering sales, writing blog posts, organizing events, and sharing with your members about IDAD. Please contact us at info@defectivebydesign.org for more information.
Together we can build a future without DRM.